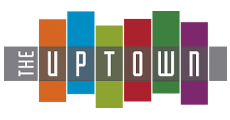 How May We Help You?
At Forest City Residential Management, each associate is on a mission to make a positive impact on the lives of our residents, team members, guests and vendors. Through professional and caring relationships we strive to provide customer service that exceeds the highest expectations. We realize that every interaction we have is a direct reflection of who we are, and who we want to be.
Forest City was established in 1921, starting out as a small, family-owned store with deep roots in the Cleveland community. In 1965, we began managing apartment communities and today have grown to oversee 24,000 apartment homes nationwide. We have consistently pursued the highest standard in quality and customer service. We aim to bring that same zeal to all of the buildings and neighborhoods we are invested in, just like we've been doing for over 90 years.
Our on-site management teams have been professionally trained at our Corporate Headquarters in Cleveland, and like all Forest City associates, share a long-standing commitment to making a positive impact in the lives of our residents and fellow team members. At Forest City, our Core Values define a common philosophy shared by all of our associates throughout every level of the company: Integrity & Openness, Accountability, Diversity & Inclusion, Sustainability & Stewardship, Community Involvement, Entrepreneurial Spirit, and Teamwork.
To learn more about our company and to view career opportunities, please visit www.forestcity.net.
We always want to know how we are doing. If you have a question or comment, please email us at customerservice@forestcity.net.